Debbie Almontaser
Senior Advisor of Emgage NY
New York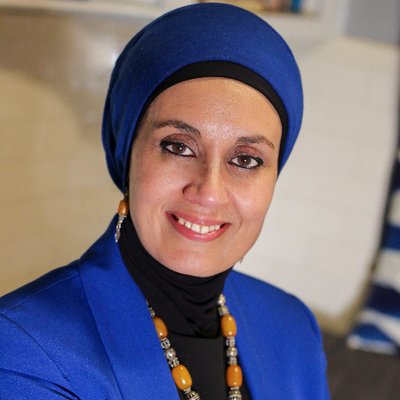 Dr. Debbie Almontaser is an internationally recognized, award-winning educator, entrepreneur, speaker, authority on cross cultural understanding and author of, Leading While Muslim: The Experiences of American Muslim Principals After 9/11. She is an influential community leader and the Founder and CEO of Bridging Cultures Group Inc., a for-profit business that provides professional development and coaching for companies, nonprofits, universities, firms, and K–12 education personnel. Dr. Almontaser was the founding and former principal of the Khalil Gibran International Academy in Brooklyn, NY. A twenty-five-year veteran of the NYC Public School System, she taught special education, inclusion, trained teachers in literacy, and served as a multicultural specialist and diversity advisor. Dr. Almontaser is an advisor on cultural and religious diversity issues for Public Advocate Jumaani Williams, Borough President Eric Adams, the Mayor's Office of Immigrant Affairs, the NYC Commission for Human Rights, and New York City Council members. She is also a member of the NYC Department of Education Diversity Advisory Board. Currently, she is the Board President of the Muslim Community Network (www.mcnny.org) and sits on the boards of the Yemeni American Merchants Association (www.yamausa.org), Therapy and Learning Center Preschool, and 21in21 (www.21in21.org).
Dr. Almontaser was a featured speaker at the 2016 National Democratic Convention and has been featured on the front page of the New York Times and profiled in Time Magazine, Newsweek, and featured in a number of documentaries.
Dr. Almontaser received a BA from St. Francis College, a MS from Adelphi University and Ed.D from Fordham University. She is a Revson Fellowship Scholar and alumna of Columbia University's Revson Fellows Program.
Since September 11, Dr. Almontaser and her family have opened their home to people from across the country to have a social exchange that lends itself to developing an understanding of Arabs and Muslims in New York City. She also organized numerous interfaith and cultural events to develop cross-cultural understanding across locally and nationally. Dr. Almontaser is also known for her leadership role in organizing the historic Yemeni Bodega Strike Rally and I Am a Muslim Too Rally in resistance to the Muslim Ban.