Salima Suswell
National Senior Organizing Advisor & Executive Director
Pennsylvania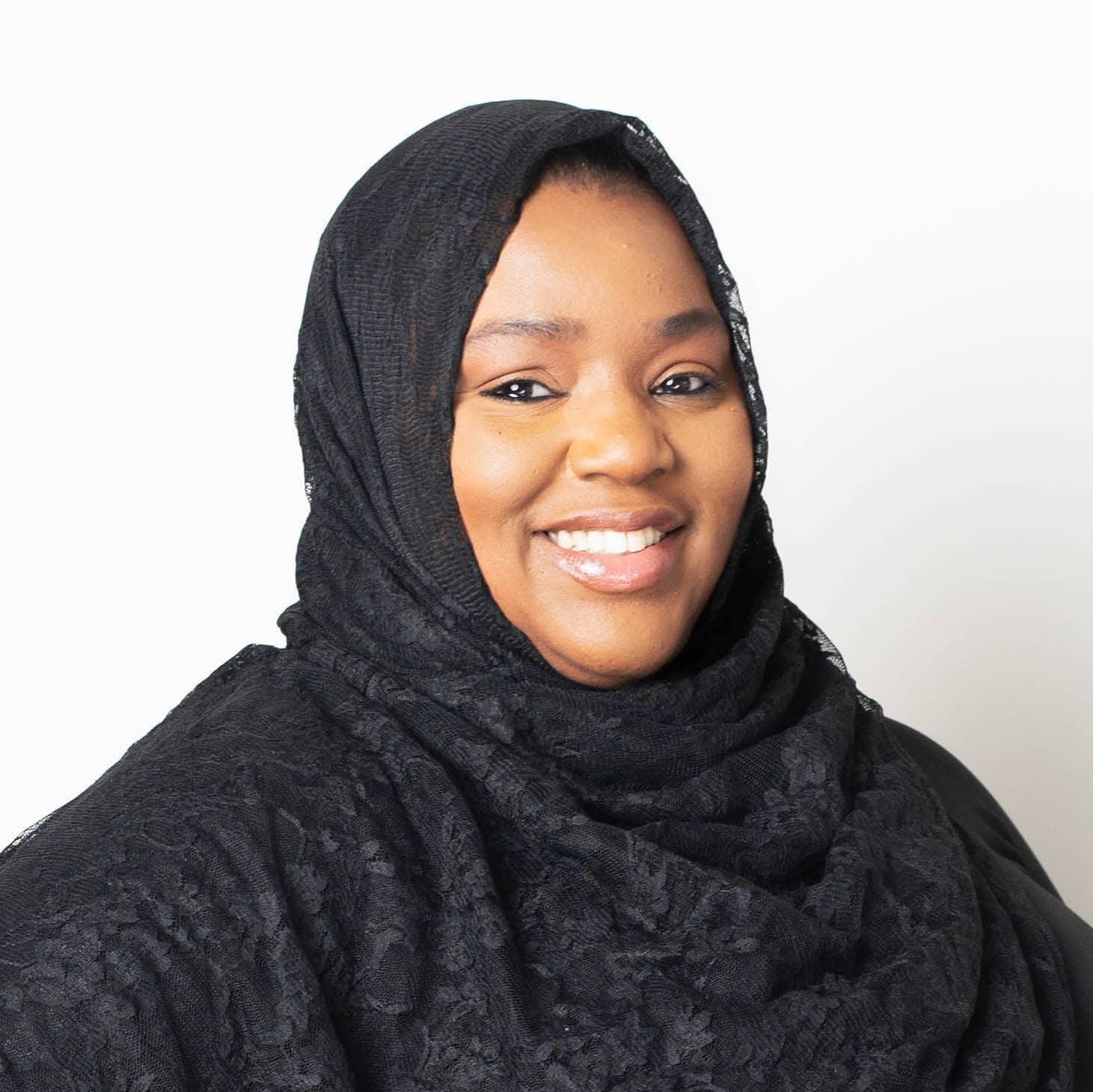 Salima Suswell serves as National Senior Advisor and Pennsylvania Executive Director for Emgage, the nation's largest Muslim American civic engagement organization. Salima is considered one of the nation's emerging leaders and top strategic thinkers on the local, state and national level. Salima also serves as CEO & President of Evolve Solutions, a management consulting firm founded in 2010. Salima founded Evolve Solutions to address the racial and socio-economic disparities within the black community. Evolve Solutions is an award-winning company which provides from the ground floor up, political and policy development that positively impacts community engagement outcomes.
Salima's noteworthy contributions include her role as Director for the Philadelphia Eid Coalition, who made history by leading a successful campaign to obtain the recognition of the two Islamic (Eid) Holidays on the academic calendar for Philadelphia Public Schools; her role as Chair of the Muslim American Host Committee for the 2016 Democratic National Convention, held in Philadelphia; her role as Pennsylvania Deputy Senior Advisor for the Biden-Harris 2020 Campaign; and her role as Vice-President and key organizer for Women's March on Philadelphia, which drew over 60,000 attendees annually.
Salima serves on the Leadership Council for the United Negro College Fund (Philadelphia Chapter); in 2017 Salima made history as the first Muslim woman appointed to the Governor's Advisory Commission on Women by Governor Tom Wolf; in 2020 Salima was appointed by Mayor James Kenney to the Mayor's Commission for Faith-Based and Interfaith Affairs); in 2023 Salima was reappointed to the Governor's Advisory Commission on Women by Governor Josh Shapiro.
In 2018, Salima founded the Philadelphia Ramadan & Eid Fund, a non-profit organization that oversees the annual Ramadan Iftar Dinner at City Hall, Eid al-Fitr and Eid al-Adha festivities, toy/gift giveaways and more. PREF's mission is to provide the community with Ramadan and Eid programming and shared experiences for children, youth and families, while celebrating the rich diversity within our region.
Salima has received distinguished honors and awards from the Pennsylvania House of Representatives, Pennsylvania State Senate, Philadelphia City Council, the Women-UP Organization, City and State Magazine, the Muslim Youth Association, The Philadelphia Public Record, The Philadelphia Inquirer, The Philadelphia Tribune Women of Achievement Magazine and the prestigious Faatimah Gamble Legacy Award. In November 2019, Salima was honored by The Philadelphia Inquirer as a Diversity and Inclusion Pioneer. Last year, Salima was named as a "Faith Leader to Watch in 2022" by the Center for American Progress. In 2023 Salima was presented with the "Keeper of the Flame Award" by the United Negro College Fund (UNCF).